​​
​The media videos I have posted are of people I personally know or stories I am comfortable with validity.  It is my intent to show the devastation of diagnosis, but provide hope for a quality of life.  The courageous honesty displayed in these videos encourages.
With heartfelt gratitude to those who are candles in the darkness.
MYSTERY DIAGNOSIS
STIFF PERSON SYNROME


NORD - RARE DISEASE DAY 2011
Lulu & Robert Bucci


​IN LOVING MEMORY OF CHRIS GEILMAN

Wayne & Chris Geilman started the first online support group for SPS along with a Utah nonprofit.

​THE JOURNEY OF A PAIN....
Golnaz Aboutorabian


MANAGEMENT OF STIFF PERSON SYMPTOMS
Dr. Scott Newsome, DO

STIFF PERSON - DIFFERENTIAL DIAGNOSIS   
Dr. Scott Newsome, DO
Baclofen Pump Story

Rhonda Hodges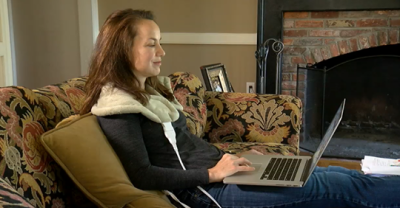 Stiff Person Syndrome~Fireside Chats 1
(After diagnosis)